This one is literally "fresh of the press". An art zine project I just turned in today as a 2nd project in the design communication class. I had to create a name, concept, gather the content and – design it. The name is Artitude, which in the urban dictionary says something like this:
A description of a person becoming overly vehement over their particular artistic choice.

Art critic: How can you say picasso is the epitome of the cubist/surrealist movement. he holds not a candle to Dali you twit.
The content – most artwork and text are gathered from the web. There are lots of works by Slovenian photographers (interview – Katja Kremenić, reportages by Nat Geo photographer Ciril Jazbec), articles about JR, critical design and also new design and photography talents … Sadly, the zine won't go any further (just one copy) and be sold or duplicated in any way. The the timeline to gather all the authors' approval was impossible, so this is for academic purposes only.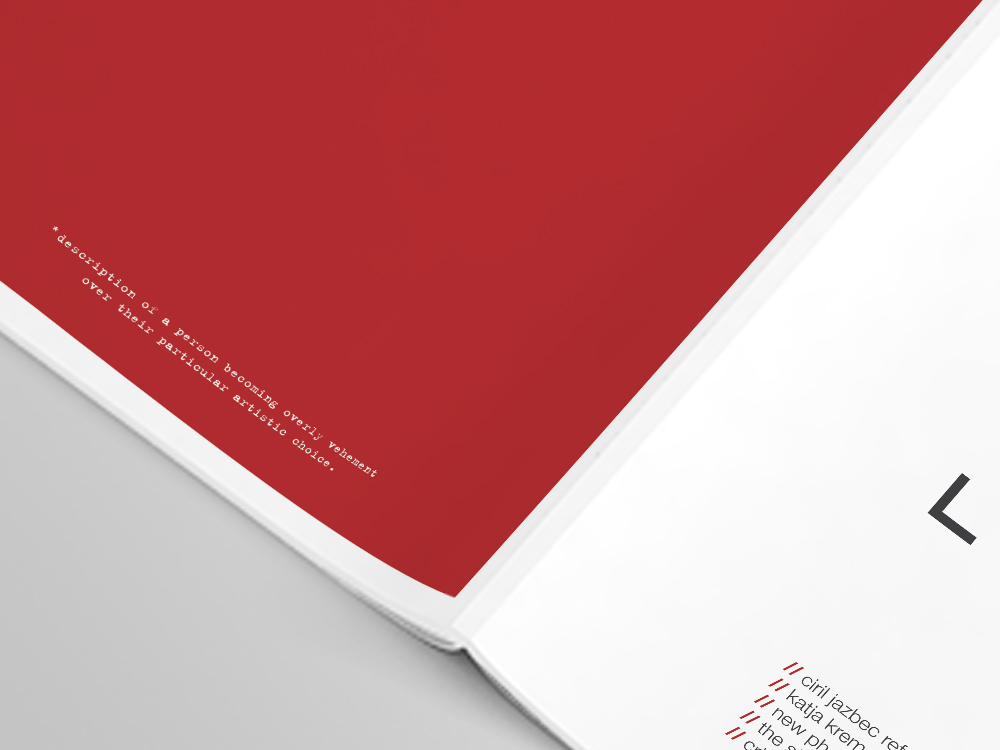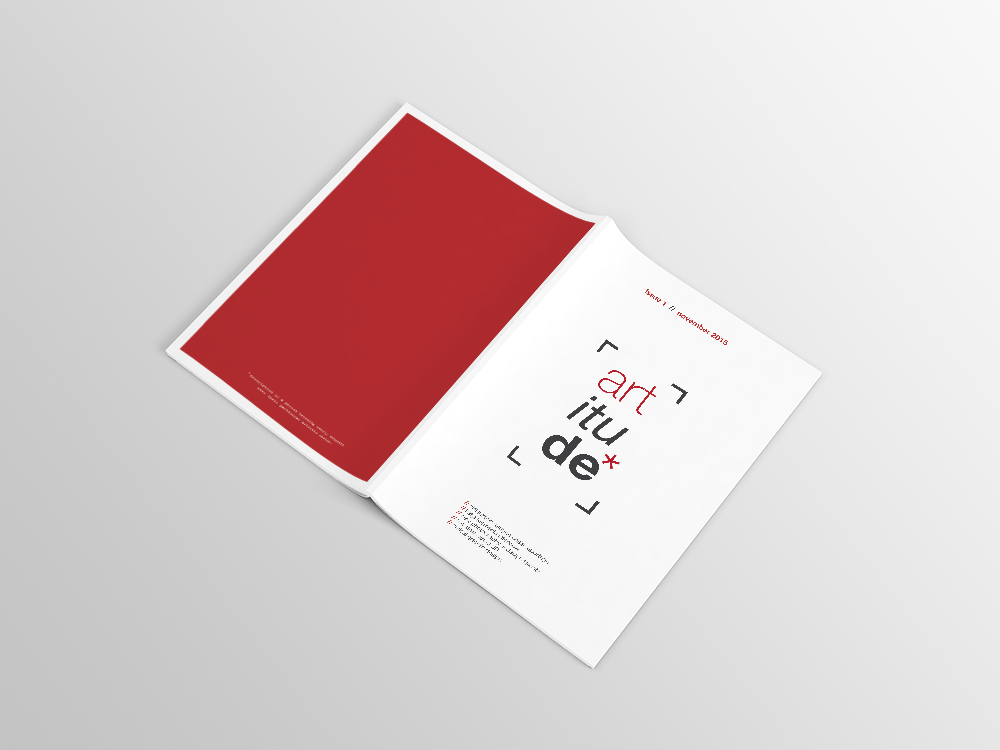 And some more shots of the design below.